The ceiling where it met the walls was sagging so Tom had to jack up the ceiling as much as he could to straighten out the roof. Before putting on the new boards and sheet rock, the old fiberglass insulation was torn out and new spray foam insulation which carries more of a "R" value was sparyed on.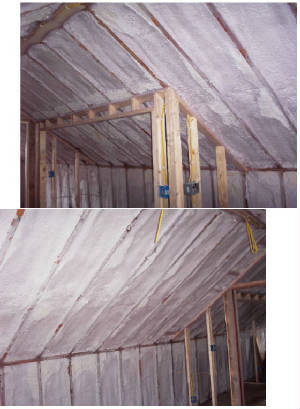 You can see the new wires hanging from the studs as well as the ceiling. The ceiling and the walls met together real well and Tom had to put a cap on the ceiling where the two sides met.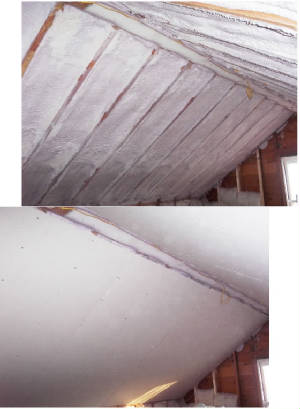 Remember the funky wallpaper? Well it's gone. This shows some of what the stair cap will look like as well as the other side where a closet is.